Recruitment of:
Demolition
At City Site Solutions, we have over 20 years' experience in labour supply for the construction industry. This expertise gives us a large database of reliable demolition professionals for you to work with. Whether your building project is commercial, civil or residential, we supply the right labourers for the job in both London and the rest of the UK. Our experienced team of recruitment professionals are knowledgeable about the construction industry and will be able to advise on your needs as well as answer any questions.
All of our demolition labourers are selected for their work ethic and reliability, helping the success of your build. We understand that finding the right labour is crucial to bringing in a project on time and on budget.
We supply demolition labourers for all construction sectors including:
Civil engineering projects
All first-phase structural works for buildings and roads
Street-works
Qualifications
Expected of our Demolition: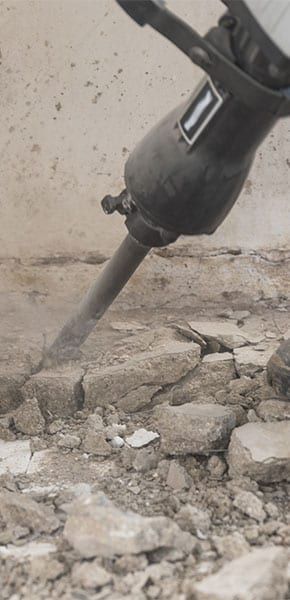 Why are City Site Solutions the right labour agency to partner with for your demolition team?
We recognise that, as well as the skillset of each demolition worker we supply, reliability, honesty and a strong work ethic are also important to you. Getting the right demolition workers will be an important part of the success of any building project, especially in a challenging market.
We have a rigorous recruitment process that means our database includes the most reliable demolition tradespeople across the whole of the UK, including London. As well as checking all references and visas, we also conduct interviews. We are a labour supply agency with offices in London, Scotland, Heathrow, Oxford and Essex and over 20 years' experience in the construction recruitment industry. We understand the unique challenges your business faces and are experts in finding the right tradespeople for each project, whether in London or elsewhere in the UK.
Enquire today