Recruitment of:
Labourers
At the heart of any construction project are the labourers – the people you rely on to get the job done. In a challenging market, City Site Solutions has a large pool of experienced labourers based in London and all over the UK. We have worked with many of these for a number of years.
We're a trades and labour agency with offices in London, Scotland, Heathrow, Essex and Oxford. With over 20 years' experience of the construction industry and we understand the needs of our clients. We verify all potential staff to ensure our labourers are reliable with a good work ethic. We also believe it's important they have a good understanding of how the UK construction industry works and the stringent controls. Let our recruitment agency focus on your workforce, so you can focus on your business.
Our labourers can meet all requirements including:
Commercial projects
Residential builds
Semi-skilled labourers
Skilled labourers
Welfare labourers
Qualifications
Expected of our Labourers:
CSCS card is primary qualification
Equipment
used:
PPE (boots, hard hat, high-vis vest)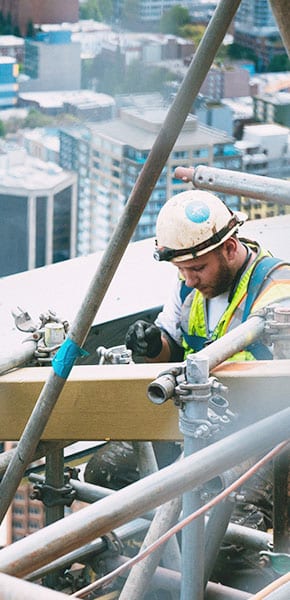 Why are City Site Solutions the right labour supply agency to partner with for your labourers?
At City Site Solutions, we only recruit the best candidates, using a rigorous vetting process. All references are checked and face-to-face interviews undertaken where possible. Our recruitment consultants are knowledgeable about the complexities of the labour supply industry in the UK and recognise the need for honesty as well as a good work ethic. Building regulations in the UK are stringent and making sure our labourers have the necessary understanding and skills to meet these is important.
As a labour supply agency with over 20 years' recruitment experience, we are experts in finding the right temporary workers for every build, whether in London or elsewhere in the UK. Finding labour doesn't have to be hard work when you partner with us.
Enquire today