Recruitment of:
Decorators
As part of the trades arm of City Site Solutions, we have a database of experienced decorators to help complete your construction project to the highest standard. As a well-established trades and labour agency for decorators, we have over 20 years' experience of trades recruitment.
We supply professional, hard-working and honest tradespeople to jobs all over the UK, including London. We look for acute attention to detail in all decorators on our books. The work of a decorator is highly visible and we recognise that the skillset of a decorator can make or break a project. We're a labour agency you can trust.
We provide freelance decorators to both large and small jobs and can help with all areas of decorating, including:
Painting
Plasternig
Wallpapering
Qualifications
Expected of our Decorators:
Green CSCS upwards is industry standard
Equipment
used:
Hand tools
Brushes
Whites
Kettles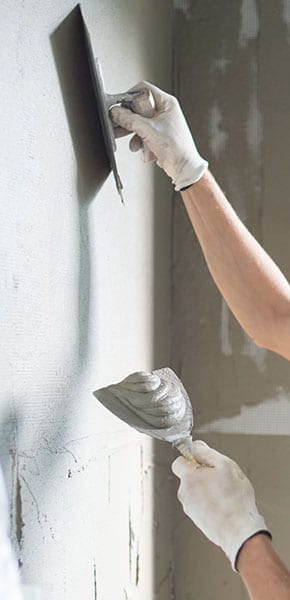 Why choose City Site Solutions as your recruitment partner for decorators?
As important trade professionals, skilled decorators can make a real difference to the success of your project and, at City Site, we only work with the best candidates. We understand that as well as the skillset of each freelance decorator we supply, reliability, honesty and a strong work ethic are also important.
Our rigorous recruitment process includes checking all references. We take care of eligibility to work and visas. Where possible we also hold face-to-face interviews with candidates. This ensures we work with only the most skilled decorators in London and across the UK.
As a trades recruitment agency with over 20 years' experience in the labour supply market, we are experts in finding the right tradesperson for each project, whether in London or elsewhere in the UK. Our recruitment consultants are ready to help you with the success of your project. Let us take care of your workforce so you can take care of your build.
Enquire today