Recruitment of:
Carpenters
With over 20 years' experience in construction recruitment, City Site Solutions has many skilled carpenters and joiners on our labour database. These highly skilled professionals will help your build run smoothly.
We will provide the right carpenter for your project and can help with all areas of woodwork jobs including;
1st fix (frameworks on site)
2nd fix (finishing works e.g. doors, skirts, architraves) Roofing (structural and finishing aspects, both flat and pitched)
Formworks (concrete shapes)
Note
Some less skilled jobs may only require a handy person. Our recruitment consultants are experts in their field so if you're unsure about the exact requirements of your job, they will be able to advise on who will work best for you.
Qualifications
Expected of our Carpenters:
NVQ 2 or above
City & Guilds level 2
CSCS card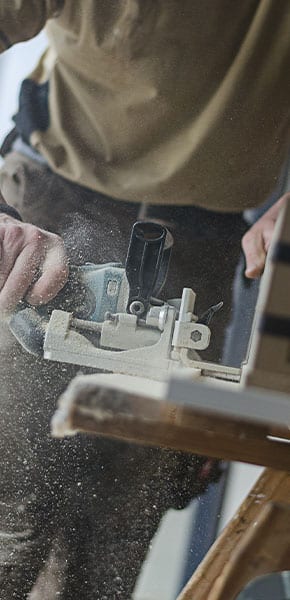 Why choose City Site Solutions as your recruitment partner for carpenters?
As vital trade professionals, carpenters make a real difference to the success of your project, and at City Site, we only recruit the best candidates.
The finish of a carpenter's work can make or break a project. We only work with the best. As well as looking for highly skilled tradespeople, we understand that reliability and honesty are also important to you.
We have a rigorous recruitment process that ensures each of our carpenters has been properly vetted. They will have the skillset your project needs, whether in London or across the rest of the UK.
City Site Solutions is a trades and labour agency with over 20 years' experience and five UK offices, including London and Glasgow. We are experts in finding the right tradesperson for each project, whether in London or elsewhere in the UK. When you partner with us, finding labour isn't laborious!
Enquire today