Recruitment of:
Electricians
With over 20 years' experience in construction recruitment, we have many skilled electricians on our database to help your build run smoothly. We are able to supply electricians at various stages of the trade, including electrical improvers and mates.
The smooth-running of your building project is reliant on hard-working, trustworthy and reliable tradespeople, which is why you should work with a recruitment agency that specialises in your industry. We understand the pressures of a construction site and the need to find the right people at the right time.
Our database has many reliable electricians all over the UK for both commercial and residential projects in all sectors including:
Electrical installation
Testing and inspection
Wiring and re-wiring
Alarm systems
Qualifications
Expected of our Electricians:
JIB approved status is standard for qualified electricians
NVQ level 2 upwards is standard for improvers
NVQ level 1 is basic for electrical mates
NIC:EIC is welcomed
Equipment
used:
Hand tools
Testing/inspection equipment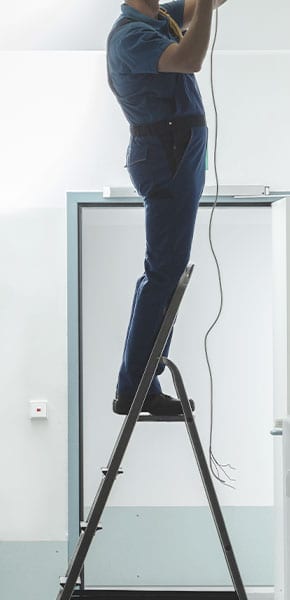 Why are City Site Solutions the right recruitment agency to supply your electricians?
We understand that as well as the skillset of each freelance electrician we supply, reliability, honesty and a strong work ethic are also important to you. Getting the right freelance tradespeople will be crucial to the success of any construction project. Our rigorous recruitment process ensures we work with only the most skilled electricians in both London and across the rest of the UK. We check all references and eligibility to work, as well as holding face-to-face interviews.
We are a labour supply agency with five UK offices, including one in London and one in Scotland, and over 20 years' experience in the construction industry. We recognise the unique challenges your business faces and are experts in finding the right tradesperson for each project, whether in London or elsewhere in the UK. When you partner with us, finding labour isn't laborious!
Enquire today